In April I went to a concert with some of my favorite people. Miyavi's 4th time in Texas I think, I always miss his lives so I am glad I got to finally see him! Miyavi was extremely energetic, he spoke alot of togetherness – "that even though the world seems so negative and scary, we need to stay together". He never actually said anything about politics but I think he was hinting about some current events. Either way, it was nicely put and the crowd was wild for anything he was saying. So wild, there was a mosh pit starting near the left side. My friends and I were able to get center pretty easily but more and more people were pushing to get to the front. I definitely felt my age, standing after 2 opening acts before Miyavi. So, the mosh pit…Miyavi noticed the mosh pit was starting to get slightly violent and he stopped the whole show and spoke to all of us. "What is going on? Come on, we are all here to enjoy the night!" Security took some dude away, I think he started the fight.
Man, its been awhile since I went to a Jmusic live. Some things never change, people still want to get close to their fandom and will do anything to get closer.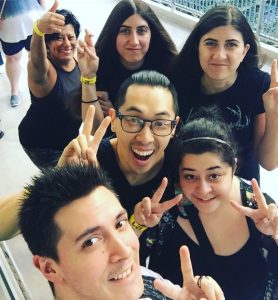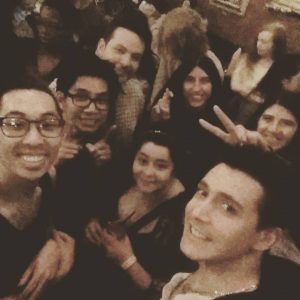 /

Miyavi's newer stuff, in my opinion, is more about the skills and music than actual lyrics so he doesn't focus too much on the singing and more on the feeling. I followed him since he was in a band and transitioning into a solo artist. Very proud that he has done so much on his own. I have more videos and photos on my Instagram!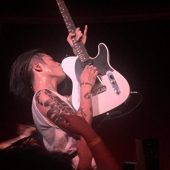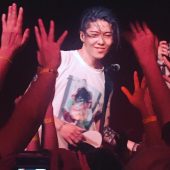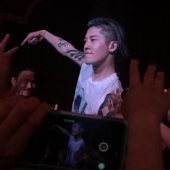 The show lasted about 4 hours and afterwards we went to a diner to eat. By the time I got home, it was 2am…I crawled into bed and prayed that I would be able to sleep in the next day.