My new job seems to be on hold, the company is trying to land a big account and if all goes well they can afford me. So I took a week off and went to New Orleans with Jody to visit his family. It was my first time to meet his grandparents from California. Really amazing time! A whole week with his family and it seemed we were still being stretched from house hold to house hold.
Run down on the pics:

Kat made me my pretty Birthday cake!

Dad made me my favorite steak dinner – country fried deer :9!

Kat found a pokemon toy for me! Yesh my starter pokemon: Oshawott!

Jody took a pic of me while we were at the WWII museum – pardon my frizzy fro and stupid face.
On Thursday I turned 26! My parents, my new in-laws and my fiancé all worked together to get me a brand new mac for my birthday! My last mac was a powerbook G4 (2006) which ran on Tiger OS until I FINALLY upgraded everything to Leopard and still even then – the HD was sluggish. I was spoiled that at work I had a 5,000 mac desktop with top of the line….everything! Sooo you can see my dilemma when left the office for good. This new lappy is a god send, I have already finished alot of the freelance I obtained when quit my job. Its a strange feeling, but I'm excited about the new things.
The Robertsons…. weird one day I will go from a short name like Vera to a massive name like Robertson!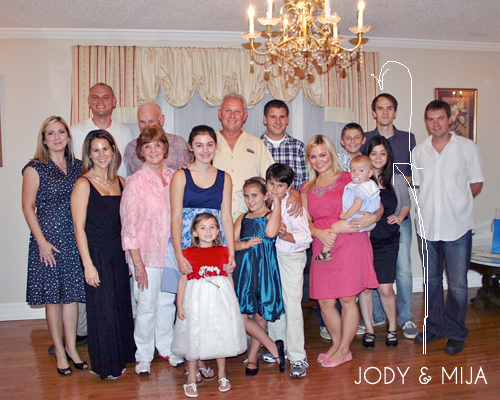 Gah but on a sad note – what the hell happened this month? Isshi was found dead in his apartment a few days ago? I barely could even comprehend that Kagrra broke up let alone having one of my most favorite singers die. When thinking which song or video I should post on here I went through a bit of a Kagrra quest and started to cry. I haven't really broke down about this until I went on a listening spree. He truly was an unique singer, such range, beauty and was an amazing story teller. Like most Kagrra fans, I liked them back when they were new and in Key Party. I say most fans because not many new fans liked Kagrra for whatever reason ;-;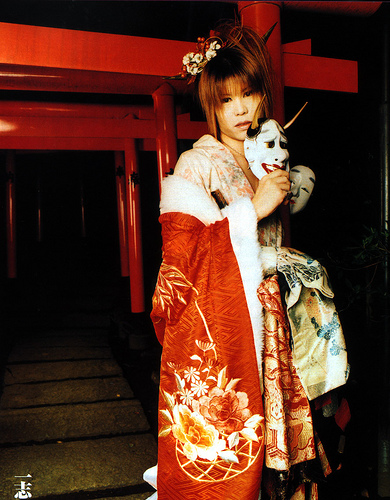 I decided to share Meguru – its so simple and elegant with a slight eerie-ness to the tone. Everything I love about Kagrra.
R.I.P Isshi – we may never know what happened to you but I seriously hope you're at peace now.