A couple of posts ago I posted about the stationery sets I have been working on. It is now April, which is National Letter Writing Month! To celebrate, my sister Kimmy made this video to show the stationery sets in action. She is huge into fountain pens as well so it is mesmerizing to watch her write! FYI – my hand writing looks horrid compared to her easy flow script! I need her to start signing the thank you notes I send out with orders!!
Last year, I joined the International Geek Girl Pen Pals club, and sent off a Harry Potter and Dr. Who stationery I made for my partner. She was really sweet, she sent me back some Sailor Moon and nintendo stationery!!! We are instagram pals but we are both moms so letter writing kinda fizzled after awhile. I might try the club again, the group of girls are awesome and I am always on the look out for pen pals or other geeky friends!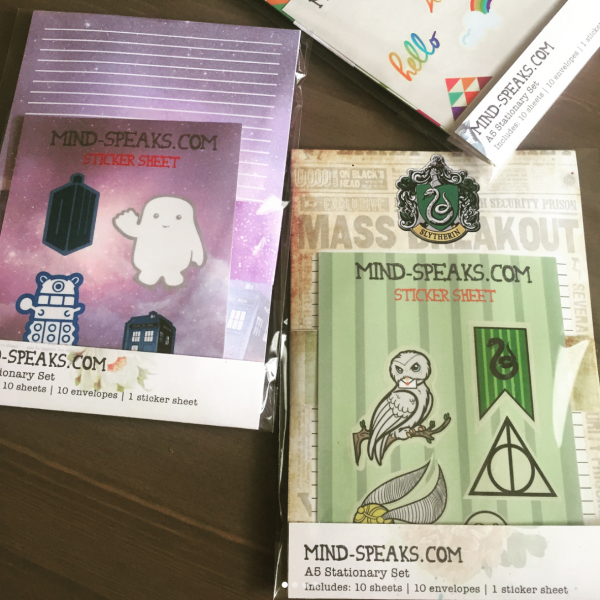 So much in fact, I decided to host a birthday event for Usagi aka Sailor Moon at my friend's restaurant in Houston – Viet Nom Noms (my hubby and I made his logo). The event will be June 30th for Usagi's birthday. I put an event on facebook, shared it once among friends and on the Mind Speaks' instagram and boom – over 400 people interested. I doubt that many will come but this event is just some Sailor Moon bingo, giveaways and just to meet other geeky magical friends. Wish me luck – I am getting nervous now. Wish me luck!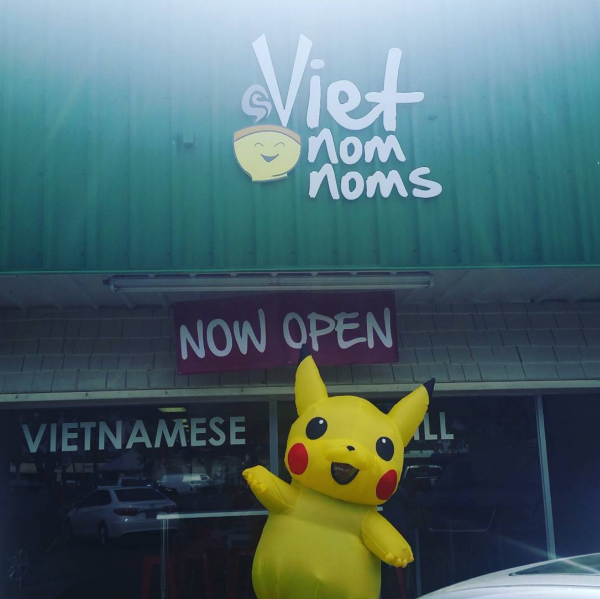 OH, our Etsy shop is having a sale for National Letter Writing Month! Use WRITEON as a coupon code! One of our best sellers was restocked after a large order! One buyer bought a handful of the dino sticker sheets! I wonder if they are for bday goodie bags, students or the buyer really loves dinosaurs? Either way, I so happy they liked the stickers! These macarons sheets are brand new to the shop! I am in the middle of making some new stickers as I am typing this!