I STILL HAVEN'T SEEN UP OR STAR TREK! wtf is wrong with me! Summer movies are starting to pile up. What have you guys seen? Whats good or what should I avoid? Tell me!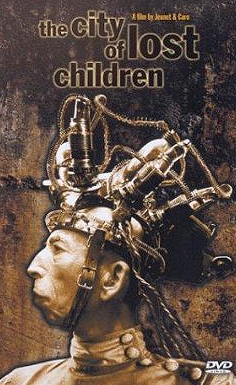 I've been wanting to watch this movie since I was younger and finally – I got to watch The City of Lost Children. The only true reason why I wanted to watch it was because of the cover art. You see, I'll watch anything with a good or unique cover. But really the movie was just plain weird and hard to follow. Not sure if it was because the movie is French or if the story was too random but it was at least pretty and interesting. And Ron Pearlman (Hellboy) was in the film – that was cool!! Except he had a weird connection with some 12 year old in the film. Sometimes it was cute and then sometimes it was just wrong lol.
I had Kim with me for 3 weeks and then Kat stayed with me for a week after Kim went home. That means a whole month of sisters which was really cool! Oh and I won 2 free tickets to see Away We Go at a private screening. It was really cool to see it before it came to theaters! It was such a heart warming movie, with an amazing soundtrack.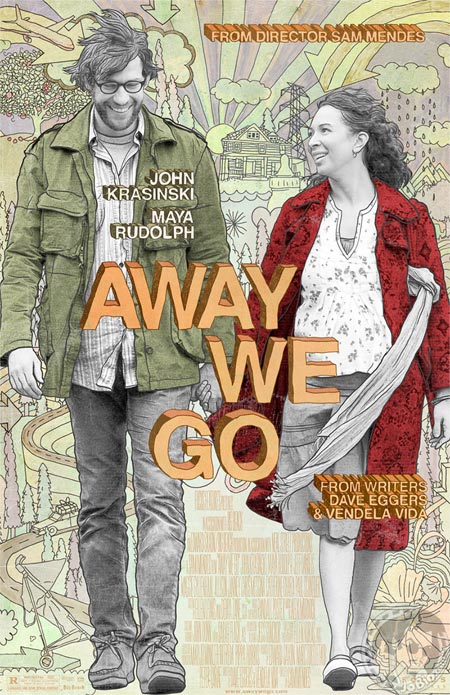 You'll cry, you'll laugh your ass off and afterwards you'll feel just….warm and mushy inside!! Kat and I were so in awe and in good spirits. It had a quirky mood, kinda Junno-ish. The opening scene has Jim er I mean Burt under the covers going down on his girlfriend, making a statement that she "tastes" different downstairs, so she must be preggers! AND then she slaps him – cue title screen. Hilarious! Only problem is that another person who won tickets decided to bring her 8yr old daughter and was freaking out that there were so many curse words and sex jokes. Well lady, its 8pm and you bought your 8yr old as your plus one to a rated R movie? DUMB.
We also watched Drag Me to Hell but you can read Kim's review on that, all in all it sucked hard. Kim also watched Angels and Demons – I really want to see it now and not just to feed my hot priest fetish. (Quills & Thorn birds really screwed up my image of priests). Don't judge me.