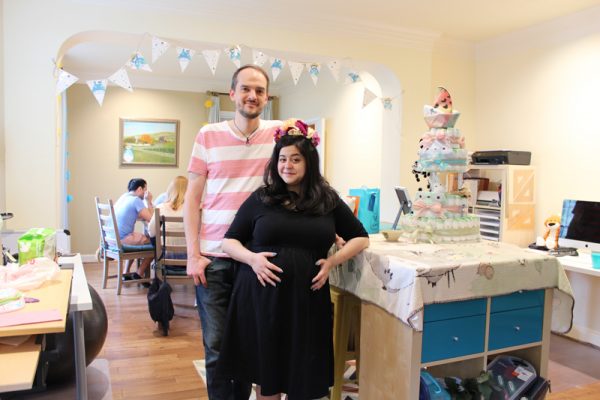 Our friends threw us a baby shower earlier this month! The baby's room theme is Totoro and boy is it nice to have nerdy friends who totally understand us. First off, our friend Anthony designed and put together this amazing diaper cake. I didn't even know what a diaper cake was and he created this thing of Totoro beauty!!!!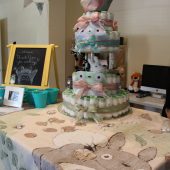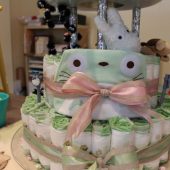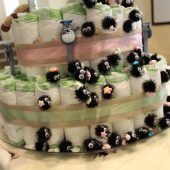 Our lovely friends: Paul and Jeff cooked us Vietnamese food for the party, they even had vegan options for some of our friends!! Tofu – yum!!!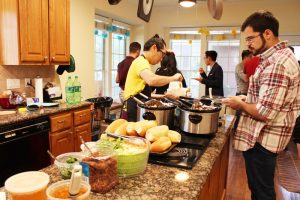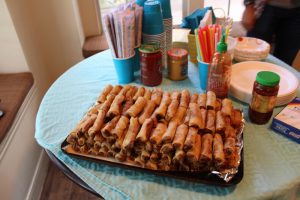 My pastry chef sister helped me make snacks and sweets for the event. Cakes, chocolate covered pretzels, cupcakes, and fruit cones.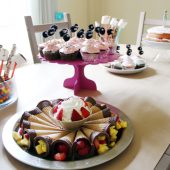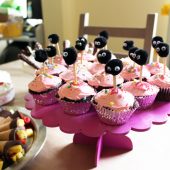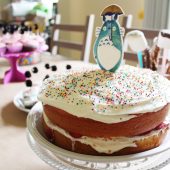 Our friends gave us amazing gifts for the baby, I can't say it enough but we really have AWESOME friends!!!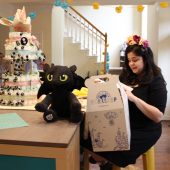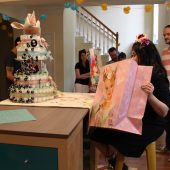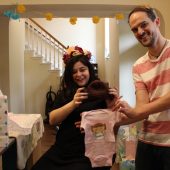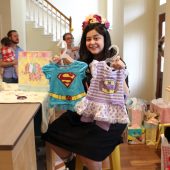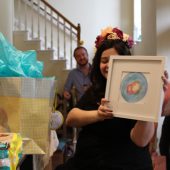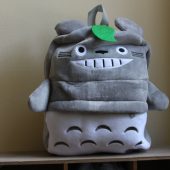 OH – we also had blank bibs for everyone to draw and dedicate to our daughter! We had a few Pokemon, Animal Crossing and Monster Hunter bibs which is to be expected with our lovely friends!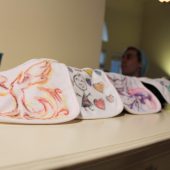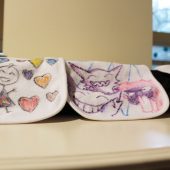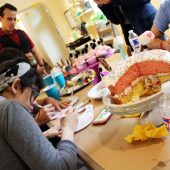 Love our friends!