He was probably my first crush. As a kid, Labyrinth was a gateway movie to imagination and strange infatuations. When I was turning 13yrs old, my mom asked what I wanted as a gift. I wanted to use ebay to bid on something. That something was my first online purchase ever – The Rise and Fall of Ziggy Stardust vinyl. I stayed up all night watching the bidding and won, mom sent off a money order since this was 1998 and mom didn't trust online shopping yet.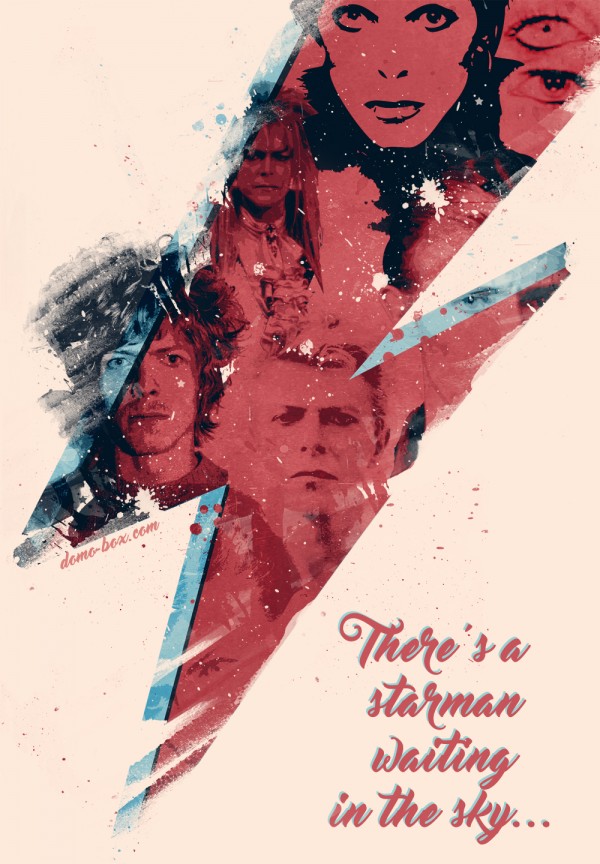 He really was special to me growing up – I woke up to an early morning text from Kim and cried most of the morning. Thank you David Bowie for shaping up my childhood and making me the strange person I am today.
I made this poster for a local Bowie art show.