PAX South took forever to arrive but the weekend was super jam packed and went by too quickly!! I was looking forward to road tripping with Ginger and my dude! Actually, my husband had never been to San Antonio so I was excited for him to see The Alamo and Riverwalk. I booked a hotel near The Alamo so every morning we would walk past the monument.
The floor show was awesome! We had friends who worked on some games so it was awesome to see their booths! We also met Randy Pitchford (CEO of Gearbox)! We are huge Borderlands fans and Gearbox people were super awesome to talk to. I also got to finally meet up with Cat, she is also from Texas. Short gamers unite!!!!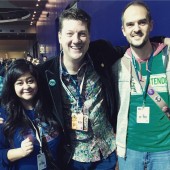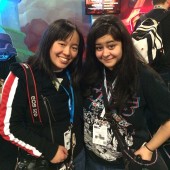 I also took some piccies of some badass Borderlands cosplay and if you follow me on Instagram I took a few pictures of some other booths, including Nintendo's! Monster Hunter and Majora's Mask 3DS.San Antonio was awesome, the first PAX South was awesome and I am looking forward to the next PAX.