One random fact about me is when I was 14 (1999) I started to really love an obscure actor – Alan Cumming. Fast forward to 2014 – he announced he would return to the stage in his iconic role in CABARET at Studio 54. I made it my goal to somehow go for my birthday. My boss knew of my quest and surprised me with front row tickets! So that was it – there was nothing stopping me. 14 year old Mija would have never believed that one day she would see her favorite show, with her favorite actor! He was truly AMAZING! Our seats were so close, he was very distracting to be standing next to our table during the show and really quite sexy in this role! We were lucky enough to get pics of Alan and autographs!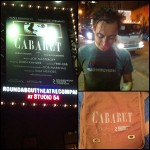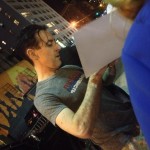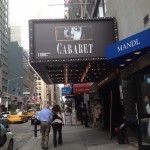 Neil Patrick Harris is starring as Hedwig on Broadway, another show I adore! So I bought the cheapest tickets I could find and dragged my husband to another musical. ALTHOUGH this show was something he would like! He adores NPH and already liked the music to the show. Jody was so sweet. During the performance he would laugh and gasp, stand up to see where Hedwig would go into the audience. After the show my husband was really impressed with NPH and the show in general. So glad I decided to get those tickets last minute. Neil came out for autographs but the line was so packed so no autographs.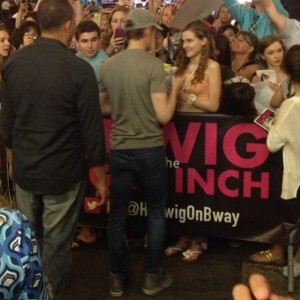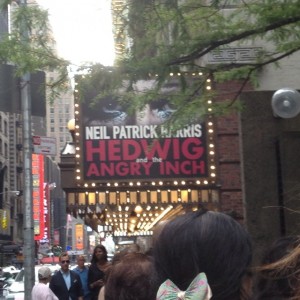 Since this was our first time in NYC, we did the touristy things like Statue of Liberty, Times Square, Chrysler Building and Central Park. One thing I have to really say about NYC is the transportation of the city is AMAZING! You can get anywhere in the city by foot or subway! LOTS of walking, we never pick relaxing vacations! We were kinda jealous, in Texas the state is so large you HAVE to drive everywhere – just in Houston alone it take anywhere from 20-45 minutes to get to work!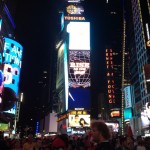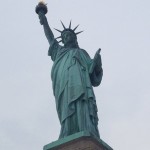 While we were there we stayed at POD 39 Hotel. If you ever need a cheap and trendy place to stay go there! Only $160 a night right in the middle of the city! Every other place in NY was $300 a night and looked like it was furnished by grannies! It is super tiny, like dorm room tiny but for the full pod you do get your own bathroom. If you're single or with friends they do have bunk bed option with a shared bathroom down the hall like hostels. Those rooms range from $120-$140!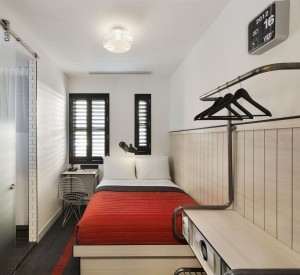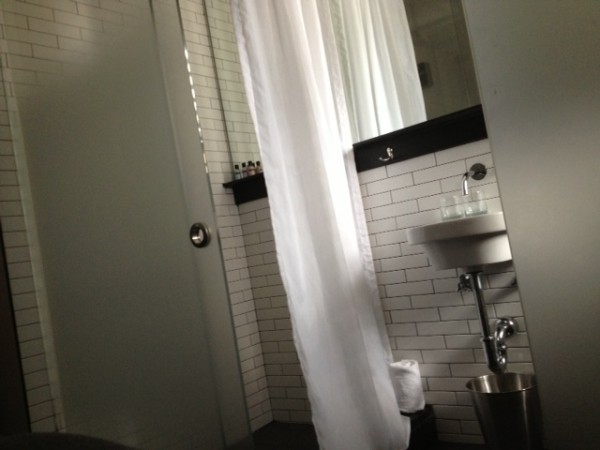 I will have to make another post – this photo post is getting too large!