In October we went to California for a cousin's wedding. Since the wedding fell during our anniversary, my dude surprised me with tickets to Disneyland!! We've gone to Disney World a few times but I've never been to California so I was excited!!
We stayed with my dude's grandparents – they are so adorable and sweet. Doesn't my hubby look like his grandpa? The wedding was so beautiful, the whole ceremony took place outside in a lovely mountain setting.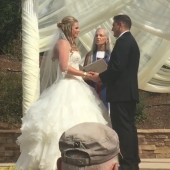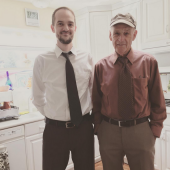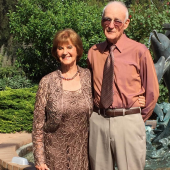 Disneyland is much smaller than Disney World, I got to finally ride some of the older original rides like Snow White's Scary Adventure, Mr. Toad, Pinocchio etc…
Also got to see so many cool Nightmare Before Christmas decorations! The Haunted Mansion ride was converted to a Halloween Town event, Jack is one of my favorite characters so I loved how different the ride felt with Nightmare Before Christmas theme.
Cali was fun but we were so happy to be back home. This was our 3rd Halloween at our new house and it's really fun passing out candies to the neighborhood kids. Makes us excited to one day take our kid around the neighborhood in costume!