My youngest sister turned 21 this May, as a gift she finally received Animal Crossing! My husband and I got the game at launch last year and even though I loved it he really got bored of the sim like qualities quickly. We soon both moved onto Pokemon XY in October and since then ignored our poor towns and neighbors. Yet since Kat started the game we both picked it back up. I was amazed with my town – only 1 villager moved away, a few weeds but not too many. My town did represent the vast death that was made into memes when the new 3DS Pokemon game came out. Surprisingly my husband started a new way to make bells – perfect apple orchards. His whole town is designed around these amazing gardens, and when it is time to harvest he makes a killing!!!
It was only a matter of time until Kim was yearning for the game as well, so I pitched in and she bought the game! Now the Vera girls have been running around in each others towns, sharing fruit, clothes and hair styles!! We had to coin the phrase "In Animal Crossing…." when we talk to each other. Partly because when my husband starts a conversion with "Oh today I got stung by bees…" and ends it with "oops in Animal Crossing ." It can get confusing!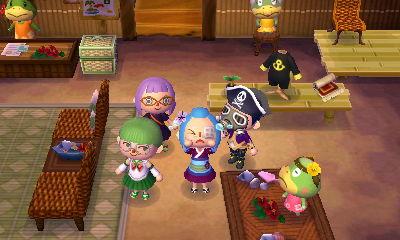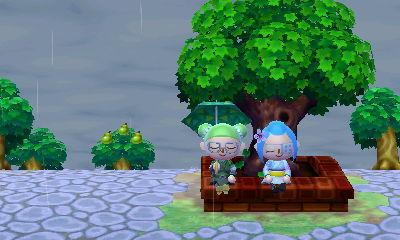 My birthday was Monday and logging onto the game was really a sweet surprise! I really fell in love with the game all over again! I now have some cool new villagers as well! Anyone else play the game still?