First off I have a new layout, I haven't made a layout in a very long time so I hope you guys like it! Also, wanted to just update about randomness. Last month – Houston had their rodeo – it's a huge deal in the Spring, I was lucky enough to received free tickets to the show and fairgrounds. We invited our friends to come along and had lots of fun, well the concert was Pitbull who we knew nothing about. I usually hate the rodeo because of the traffic it brings to the city but this year it was really nice to enjoy it with friends.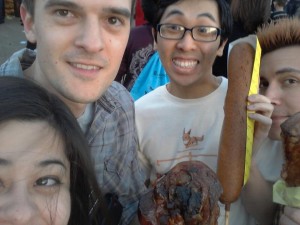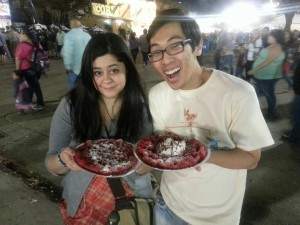 We recently got Monster Hunter 3 on our 3DS and we are obsessed! We are going to try to meet weekly with our friends (pictured above) to try to hunt and trap larger monsters together. We met last Thursday and played for 6 hours!! Seriously I had no idea I would get into this game but I play it almost every night – addicting!!!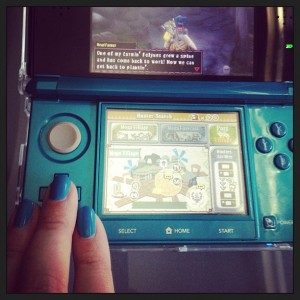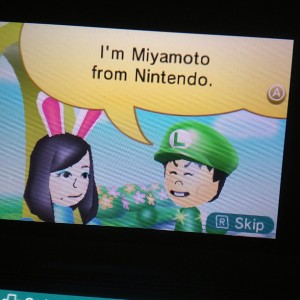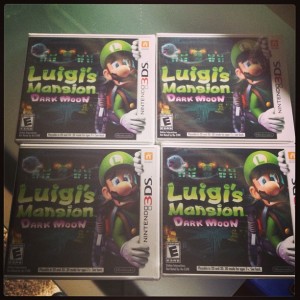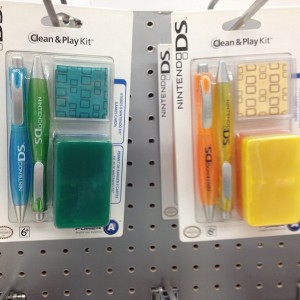 1.
Playing Monster Hunter all the time.
2.
Miyamoto appeared on street pass!!
3.
Which convinced us to buy the new Luigi's Mansion game – only problem is there are 4 of us (including my 2 sisters) so multiple copies needed!
4.
I finally found some pretty DS pens for our 3DS hand helds!!
And it is late – and my brain is jelly XD;