It has been awhile. I want to go over some things that have been going on in my life. Thanks to instagram for documenting most of my life in the last few months. I have been busy with wedding plans. Even now I am designing the wedding invites. I'll show you guys my progress on the next post!
So we received lots of kitchen stuff from our registry including a waffle maker! So we woke up one morning and made a huge breakfast!!  <<–Click on the link to see the yummy-ness!
OH I recently went back home to my parents' house to throw some old items away from my closet. While cleaning I found a box of mangled disney barbies, old outdated clothes and my box of crayons~!!! I got these back in 2nd grade – (1992ish time omg so old!) I would take these crayons everywhere!! I was….well still obsessed with color! I have lots of random stories about how when a crayon broke I would mourn for it and beg my mom to replace it…I was a weird kid. I also like things in a rainbow code – keeping the colors in order. Speaking of colors I have been obsessed with the Rainbow Twizzlers that are now discontinued. AMAZING COLORS!!!!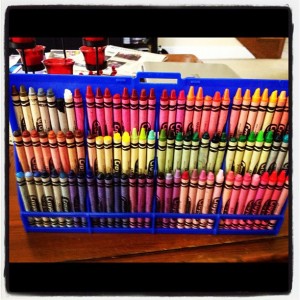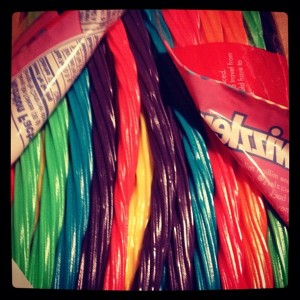 Our cats have been pretty spoiled as of late. They have been so whiny and talkative…and always want to come into our bedroom to sleep. But it is summer and its too darn hot to have fur balls in our bed!! It is totally unbearably hot in Houston right now – how is it in your town?!!?!? Are you guys surviving?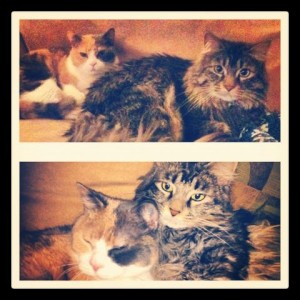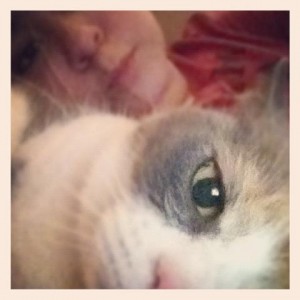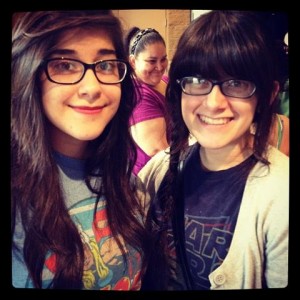 I want to give a shout out to my lovely younger sisters Kat and Kim. Kat just turned 19 and I am extremely proud of her. Speaking of proud, read Kim's post about why guys can be weak over here.