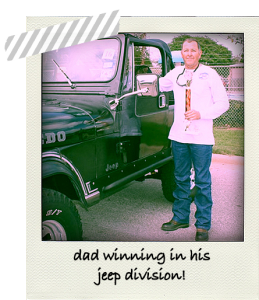 Thursday morning I get a call – "Your father has been in an accident, it happened at work". The strangest words ever muttered… mom was unusually calm while explaining what happened. I guess I need to tell you guys what he actually does at work. As my sister explained it: he is a lineman for Center Point Energy. He has actually been with the company since he was 17!! As a lineman he is also part of the weather relief team – if you've been my friend for awhile know, you know I talk about evacuations during hurricane season and how we are always separated from our dad since has to go help cities without power. Anyway, at work he uses these "cherry picker" trucks or bucket trucks like here. While in the air, dad slipped and fell 12 feet to the ground – he is ok but can't really move and is in a lot of pain.
While mom is telling me the details I am at work trying to concentrate on my new job but seriously… I was in shock. Dad was already on his way to the ER and after that going to get an MRI. Dad hates MRIs. So after that call it was the waiting game. I hate waiting.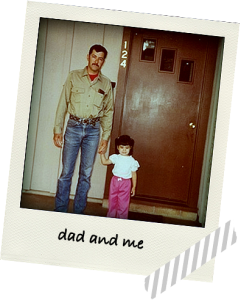 I came home as soon as work was done for the week, expecting to see a broken man. But of course in my dad's true 9 lives theory he really was ok, bruised everywhere, swollen and sore, but it could have been a lot worse – what if he broken his back or neck? So, Monday I asked for the day off to take him to the Houston med center. He tore 2 ligaments in his shoulder and needs surgery. They say he will heal in 4-6 months. He requested some Call of Duty and Medal of Honor on xbox while he is healing.
I am just extremely thankful he was ok. We are all very lucky! Thanks to everyone on twitter for the love and prayers <3!!