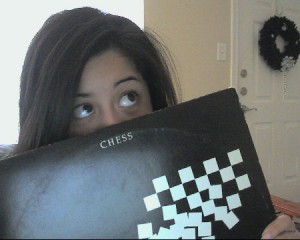 So PBS aired the concert of CHESS that was filmed last year. Did you know I own the original London vinyl recording but never have played it. I have only listened to orchestrations of the musical, but I bought it solely because Tim Rice was involved. Anyway, PBS premiered the concert on the 17th. I watched it for Adam Pascal and Idina Menzel, RENT heads can understand why. But they aren't the only leads, Josh Groban also was a lead. To tell you the truth I have never heard of his voice or his music. I have an aunt who adores him but he always seemed boring in my opinion. Oh how I was wrong. He was really powerful in CHESS! I loved loved his voice and I had no idea he could act! Actually I never thought anything about him so his performance was a total shock. Adam was great but rough in some parts but still great! Idina – no contest she was the best performer.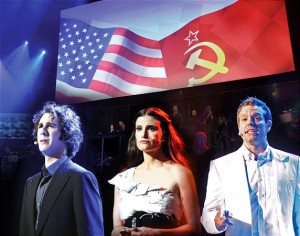 The music is very Rice! If you like Evita, Jesus Christ Superstar and Joseph and the Technicolor Dreamcoat then you'll like the style of this music. Dramatic, beautiful, and overly 80's pop sounding lol. One thing I always liked about Webber/Rice musicals is that they make these promo music videos.
CATS, Phantom, Evita have them and so does CHESS! Murray Head raps in the hit song from CHESS – One Night in Bangkok.
And the creators of CHESS were both in the pop group ABBA so it has that kind of fun feel to it. BTW this is Björn Nils Olof Skifs, who used to be vocals for the pop group Blue Swede.
Its so 80's but I can't help loving the songs! Gah how long have I had this album and never listened to it. Actually I have alot of vinyl but never listen to them because I don't want to damage them, some are quite old!