Archive for May, 2009
Damn did Ugly Betty's finale suck!! Anyway, I finally was called to pick up my copy of Bram Stoker's Dracula, the 2 disc special was on sale for 12 bucks!! AMAZING movie. Even my dad loves it! He claims its the most romantic movie ever!
Speaking of movies I love the Grindhouse double feature. I love their fake trailers they added to give the full vintage effect. Rob Zombie's trailer is probably the coolest. Not only is his wife in the trailer but the coolest horror whore – Bill Moseley (who was also in Repo!) was in it. I wish this would be made into a real movie!

I need to go watch Angels & Demons and Star Trek. Has anyone watched either? Are they worth it…are they good? I am so worried about the FAME remake -__-; And why are they still allowing the Rocky Horror remake? Richard O'Brien should sue MTV.
Another random post bought to you by the lack of energy -_-;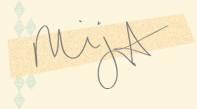 I hate the summer for a few reasons, in Houston that means gross sticky weather, my birthday and the dreaded dead tv! Season finales are always hyped up – different cliff hangers are presented but not usually unique.
Some popular themes include (not limited to):

Death of a main or minor character
Birth or pregnancy announced
Wedding or announcement of engagement
Start or end of a relationship
A secret being out in the open
Ending with a dyer life changing decision (which won't be announced until the new season)
Character moving away or being replaced

I'm sure there are dozens more but I am tired lol. After listing some common storylines it seems rather generic right? Some shows I will be missing during the summer :

Lie to me
The Office
30 Rock
Ugly Betty
United States of Tara
Being Erica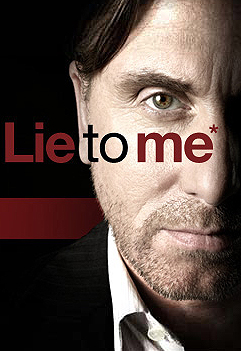 BUT some of my favorite shows are coming back like Dexter and True Blood! But gah I'll miss Lie to me!!! Tim Roth is a bad ass. Anyway off of tv talk – Yui came over to check out Baylor one last time! AND now that my sister Kim is out for her summer break I get to kidnap her mwahaha!
I am still working alot AND battling 2 freelance jobs XD; but in this time I won't complain on having too much work. OH OH OH I saw RENT for the 5th (and final) time! I took my sisters and Emily to see the show. Why watch it again for the 5th time??? WELL original members Adam Pascal and Anthony Rapp were on this last tour so you know it was worth an effort to try and get tickets! AND this is the last time RENT will tour! Well we got pretty good seats and I never thought I would ever get to hear Anthony or Adam's voices live! AMAZING! Afterwards we were able get an autograph from Anthony Rapp, he is such a nice guy! Kinda still bummed Adam didn't come out :/ Kim has video and pics from the autograph signing so when she posts them I'll push you guys onto her blog.
I get to see my Korean brother this weekend. He goes to school in New York but they are in summer session now and he will be returning back to Korea to visit his blood family. Oh we'll miss you Hyun!! My entries are getting weird and messy…