Spring is totally in the air!! Even if Texas weather is still acting bipolar -_-; One day it is a lovely day, the next it freezing and gloomy outside. Which is probably why I am sick, bipolar weather is messing with my sinuses! Yesterday we went to the Houston Galleria and I noticed a store window design (Tory Burch storefront) looked familiar! My best friend Emily actually designed and constructed my wedding doorway! She did an amazing job!!! But it seems a window designer might have copied her style lol I took a picture and sent it to her and even she was shocked that the window display looked similar to hers. What do you think?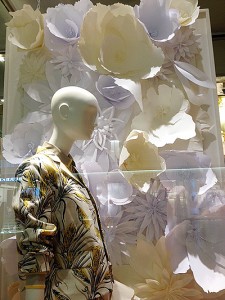 Tory Burch store window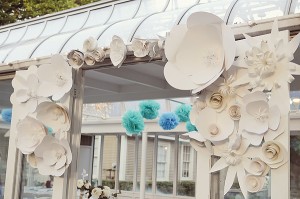 My wedding last year

Speaking of my wedding, I have gotten a few emails asking about how my invitations looked like. I have posted pics of all the pieces that I included in my invitations over here at my sister art blog! I also wanted to explain why I have a separate place to upload work at. Mind-Speaks is a group blog I own with my two sisters – Kim & Kat. We try to post monthly projects we have been working on.
I hope later this year to do a make over my other sites and get a bit more organized!! You can totally tell I am sick, I updated more than once over the weekend!!