Soooo I scheduled a few wedding vender meetings a few Saturdays ago…not realizing that Saturday was actually my birthday! I think as we get older our birthdays aren't as exciting. When I was a kid I remember I couldn't sleep the night before my birthday in anticipation of my party, seeing friends and of course presents!!
Last year I quit my job of five years and I have certainly grown alot since then!! I have a even BETTER job as a designer for a hude land developer in Houston and having fun trying to get things done for my wedding!
Okay back to my birthday – I turned 27 on July 14th! As I went from vender to vender, each one had some sort of cake or brownie for me, it was really sweet. My dude and my dad got their wedding suits tailored and I spent the whole day with my parents, sisters and my dude! It wasn't a normal birthday but I got alot of wedding things done and had fun!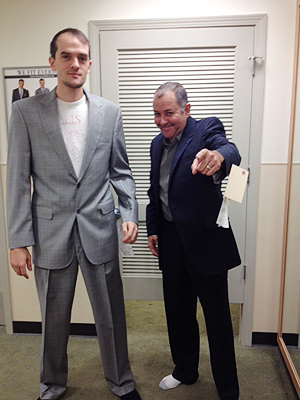 My youngest sister made me lemon cakes with fresh strawberries for my birthday. AMAZING!!! The girls also got me a new purse, Beatles tshirt and classic horror dvd collection!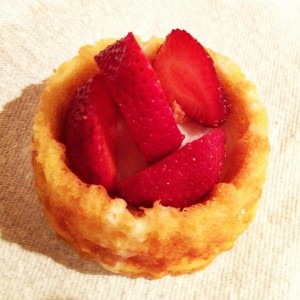 Thanks to my great family for a nice birthday!
Second part of this blog is about my obsession with SMASH book! I posted about it a few days ago, its like quick – messy scrapbooking!!! I only started a few pages, I have never been very good at scrapbooking but this is really fun. The second image is an envelope string enclosure I made with an eyelet setter and bakers twine!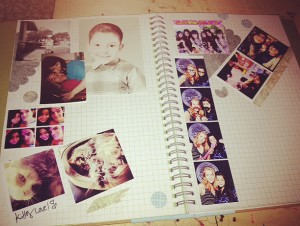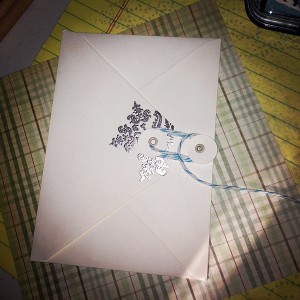 Does anyone else scrap…or smash?