THAT song is dedicated to my sister: Kimmy. Don't ask me why she loves that song.
Anyway – last week started with this amazing rainy Monday. So amazing it actually flooded a lot of streets. I was told to go home early and to avoid flooding my car I was U-Turn queen! So many common streets to my house were flooded and I had to take different routes to higher ground. It was such a scary sight – so many cars died, water had risen up to car handle height. I saw people trying to get out of their cars by windows or sunroofs. I was fine but because of my crazy driving and all the washed up construction sites, a huge nail punctured my rear tire and had to be replaced -_____-;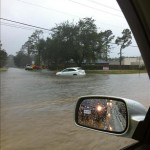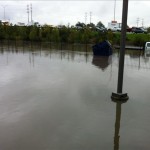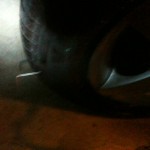 Oh well – thankfully my dude wasn't teaching the next day and he went to get a new tire. Damn crazy Houston weather! Speaking of weather, it is hot again! No more fluffy hats then???? This hat was at Hot Topic – I didn't buy it but man was it cute but kind of heavy to hold up!

Friday night my dude, Kimmy and I went on a mini adventure to Petsmart – we saw the most lovely kitty ever! She was a fluffy calico! Now I am not sure if you guys remember our cats but I have a fluffy cat named Tomo and my fiancé has a little old lady calico named Missy. If they would have mated they would have created this big pawed beauty! Kim posted more about her over here.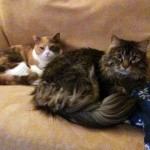 ———>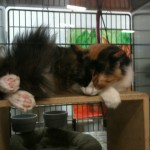 OK – now about work! New job is A M A Z I N G!!! Seriously can't believe I endured such a chaotic office for the last five years of my life! The new office bought me a brand new iMac and all the software I need. Working on their new site is my first assignment.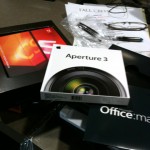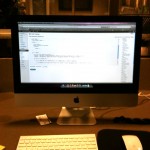 Random post today….I know! What is the weather like for you?